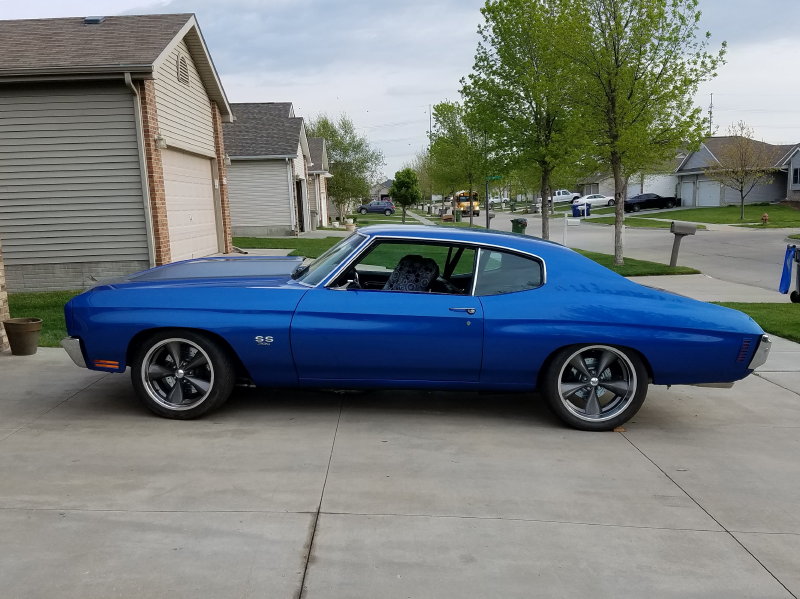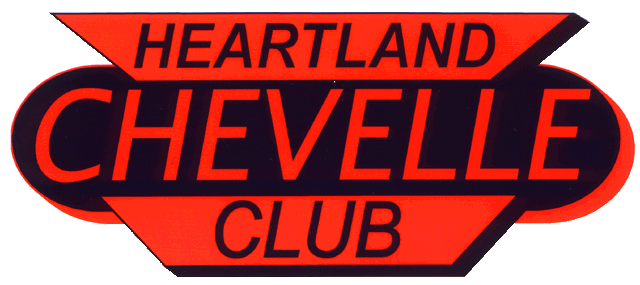 Eric & Ginger Lanum's '70
Car info:
I started off with a Black 70 Malibu that I thought was in good shape...found out I was wrong. I ended up putting a new frame under it. Also had a couple body shops look at it and tell me it would be better to find a better body shell. The Black car had a 454/TH400.
I Found a new donor shell from a salvage yard in Wymore, NE, it was the last one we looked at. Picked it up for $2500 with the frame that was under it. Turned out to be a 70 SS 396/ 4spd with bench seat, Gobie Beige, with Saddle interior.
I didn't have a title, so I did a title search and contacted with the second owner of the car. He told me that it was hit by a grain truck in 74 and insurance totaled it. It had around 45,000 miles on it, according to the title. He got me a new title and signed it over to me.
The WIFE told me to get it done to enjoy it. So I had Larry Hoeft from Garland Ne do the body work, it turned out great.
It now has the 454, Tremec 5 spd with 12 bolt 3.73. The color is Blue Flame Metallic/ Smoke grey stripes. Interior is Black with a Dakota Digital Gages, The Trunk and seats and headliner were done by the crew at Xotic Customs here in Lincoln I rewired the entire car with American Autowire kit.
If it wasn't for my dad I would of never been into cars, we rebuilt a 63 Nova SS that was totaled. My dad was really never into cars when we were younger, that's why I don't understand how I got into it.
Thanks for accepting me into the club.