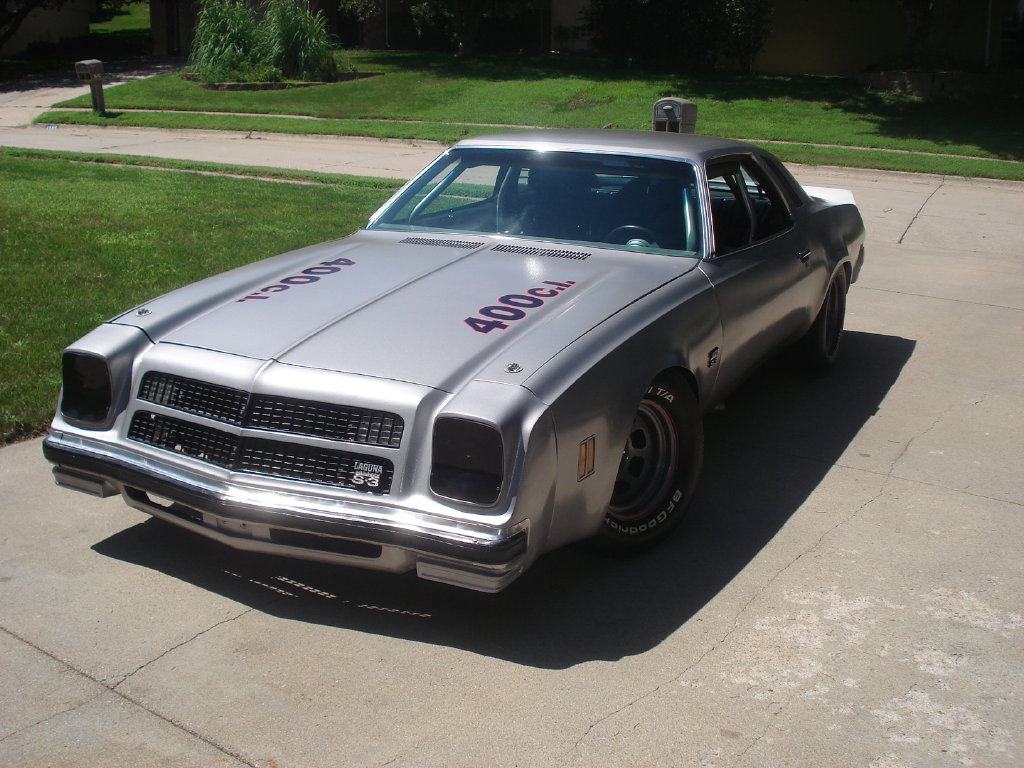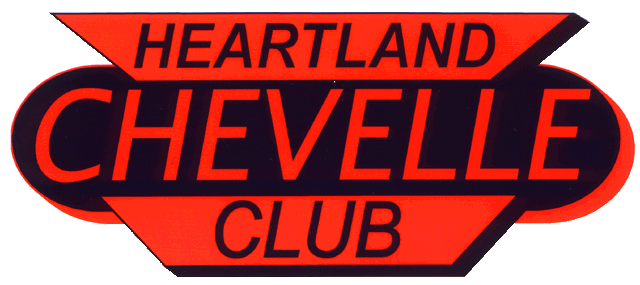 Patrick & Kumiko Tubrick's '77



Car info:
I purchased my 77 malibu classic about six years ago to replace a 84 monte carlo with a 350 crate engine that was stolen. My father also has a 76 laguna that has a nice street/stock car theme to it which is where a lot of my inspiration comes from. The idea all along has been to make a streetable car with a vintage stock car look and feel while trying to get a good mix of the two.
With the car I got all the required parts to convert it into a 75/76 chevy laguna such as, sloped front end, window louvers, badges, and rear tail lights and tail light panel. For the first two years it was my daily driver until I acquired another daily driver so I could start tearing the Laguna apart. Since the start I've done just about all the work to it myself on a very tight budget which has it up to where you see it now.
Some mods include, 2" lowering springs front and rear with the front dropped an additional 2 1/2 to 3", a ten point roll cage which I had fit together myself but decided to let my exhaust shop weld together due to inexperience on my part, though I did attempt the base plates on the frame. It has a dual exhaust that goes back to the rear end and dumps out through 40 series mufflers there but also has 2 electric cutouts that exit straight out the side below the door. They did an excellent job of tucking the exhaust up as close to the floor as practical so it wouldn't bottom out or be seen except for the side pipes.
On the inside the dash is two pieces, the top is a one piece cut to fit from jegs, and the bottom I had made using some sheet aluminum and a break at the local race shop that they were nice enough to let me use. the rest of the interior is stock minus the steering wheel and Hurst ratchet shifter.
Under the hood is the 454 that is actually my first engine build ever taking it on by myself. It's a 86 two bolt main block bored .40 over, with 71 large oval port heads with 113cc chambers and brand new stock valves.. The crank is a stock cast iron crank ground to .010 balanced and polished. It has stock cast rods with domed 9.5:1 pistons. The valvetrain is a comp cams hyd. roller cam with comp magnum pushrods, 1.72 roller tip rockers with comp springs, and a double roller timing chain. It has a low rise aluminum dual plane intake on which sits a speed demon 750 with mech. secondaries and no choke. I stepped up the stock ignition with an MSD box, cap and rotor, accel coil, 8.5mm MSD wires, and NGK plugs that light the fire escaping through a pair of Heddman shortie headers. The oiling system is as modest as the rest of the engine with just a stock volume pump, and the stock gas tank rusted so it was replaced with a 16 gallon fuel cell in the trunk. For cooling I have a 2 core all aluminum radiator with built in trans. cooler, aluminum pump with 30% more flow than stock, and two 16" electric fans that keep temps around 175-185 degrees in the summer.
The tranny is the stock TH350 until I can afford the 200-4R that'll give my .67 overdrive to go with my 2.56 rear end gear that should be good for 180 mph at an easy 4000 rpm while also improving acceleration compared to the current TH350.
As far as bodywork goes I've replaced everything but the roof on this car quite literally. The quarter panels were my first time and aren't perfect but they'll do. The front fenders were cut out to fit the low stance and the 10" rims with 12" nascar slicks that occasionally get swapped on all four corners just for fun and to complete the stock car vibe. It was painted in my garage this past summer with the stock silver color. Unfortunately it was about 110% humidity at the time so the orange peel is a bit much but at least it's all one color now. The 400c.i. decals represent the stock 400 motors that came in a lot of the Lagunas even though mine came with a 305ci with a 2 barrel good for 145hp stock. I also cut and narrowed the rear bumper about 3 1/2 inches and welded it back up and tucked it in from the rear about 3". The rear spoiler was made from a cardboard template and fabricated and cut at a metal shop.
Other little add ons are rear blow out window straps, shaved side mirrors, and homemade plexiglass headlight covers made with a heat gun and belt sander. Future plans include fiberglass doors, hood, and front end, new leather low back seats, 200-4R tranny, big nascar steering wheel, and all the other thousands of little details that you're never really finished with.